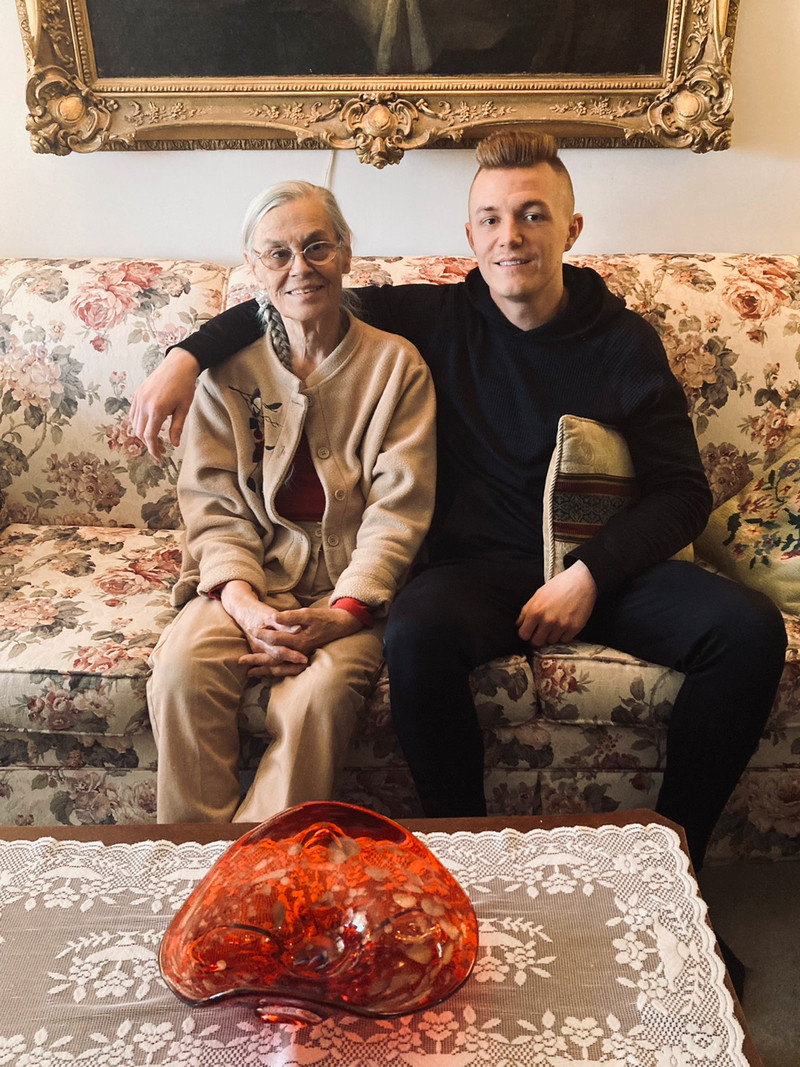 My Background & What To Expect
Hi I'm Jean-Marc, a Registered Massage Therapist with 9+ years of experience. I've been practicing full-time since 2013 & graduated from MaKami College's 3000 hour advanced clinical massage therapy school in 2015. I have experience in many clinics, spas, & my mobile private practice in Calgary. I currently only provide mobile service meaning I'll bring my massage table, sheets, & oil to your home. I have a professional demeanour & am good at making new clients feel comfortable inviting me into their home. I've been vaccinated against Covid-19 4 times & am still willing to wear a mask for clients that want me to. I always arrive 15 minutes before appointments so I have time to meet you, set up my massage table in a spacious area like a living room, & to do a quick assessment by asking relevant health history questions. Gathering this information will allow me to tailor your treatment more effectively. You'll be given privacy to disrobe & lay face down beneath the top sheet on the massage table. I always use meticulous draping meaning I skillfully wrap the top sheet to only uncover your legs, back, & arms. I use a combination of traditional & innovative techniques. I work very hard & do a very thorough job. I can give light, medium, or deep pressure. I'm known for having more therapeutic tendencies because of the overall strength of my body & hands. I always give the full time as promised. Once the treatment is complete, I'll give you privacy again to get dressed. It'll then take me about 5 minutes to pack up & leave. Despite my ability to provide a world class quality of service, I welcome any feedback to ensure your satisfaction.
​
My Work Experience
MaKami College Student Clinic
(2013-2015)
Massage Heights Signal Hill
(2014-2016)
Royal Orchid Thai Spa
(2016)
National Spine Care & Sports Medicine
(2016)
Evolve Chiropractic & Wellness Centre 8th Ave
(2016-2017)
Massage Heights Crowfoot
(2017-2018)
Massage Heights Fourth Street
(2018-2020)
Private Practice
(2013-Present)
Health Benefits Of Regular Massage
Prevents & heals stubborn chronic tension, pain, & injuries.
Improves athletic performance.
Promotes deeper sleep.
Improves blood circulation.
Lymphatic drainage.
Increases range of motion & joint mobility.
Makes skin glow.
Created sense of well being.
​
Top Notch Services
60 Minute Focus Area Or Full Body Tune-Up: $150
90 Minute Full Body Maintenance: $225
120 Minute Full Body Blast: $300
Payment Methods
Cash or e-Transfer.
eClaims
Insurance receipts available & direct billing available.
​
Direct Billing Companies
Alberta Blue Cross
BPA – Benefit Plan Administrators
Canada Life
Canadian Construction Workers Union
Chambers of Commerce Group Insurance
CINUP
ClaimSecure
Coughlin & Associates Ltd.
Cowan
D.A. Townley
Desjardins Insurance
First Canadian
GMS Carrier 49
GMS Carrier 50
GroupHEALTH
GroupSource
Industrial Alliance
Johnson Inc.
Johnston Group Inc.
La Capitale / Beneva
LiUNA Local 183
LiUNA Local 506
Manion
Manulife Financial
Maximum Benefit
People Corporation
RWAM Insurance Administrators
TELUS AdjudiCare
Union Benefits
UV Insurance
​
Contact Me Now To Book A Treatment
Text or call me at (825) 994-9595. I'll need your full name, home address, treatment duration, & time. Please be ready 15 minutes before your appointment. Thanks!
​
My Personal Interests
Calgary Flames.
Playing hockey.
Gym.
Rock, metal, & hip-hop.
Comedy.
Electric transportation.
​
My Favourites
Bands: Coheed & Cambria (by far), Sleeping With Sirens, Pierce The Veil, Fall Out Boy, Of Mice & Men.
Solo Artists: Justin Bieber, Roddy Ricch.
Show: Family Guy.
NHL player: Miikka Kiprusoff.
Youtube Videos: Tourette's Guy, Antoine Dodson.
Movies: Spiderman 1 (with Tobey Maguire), Wedding Crashers, Superbad, Catch Me If You Can, Elf.
View original article here Source