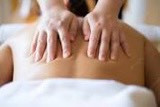 Don't pay anything for first session so no problems on the insurance reimbursements.
Offering free first session for oil massage, body scrub, or deep tissue.
I am currently a student with 1200 hours and looking to secure clients
i have taken this step to build clientage. Please give it a try and see if you like the session before committing to paid sessions.
View original article here Source