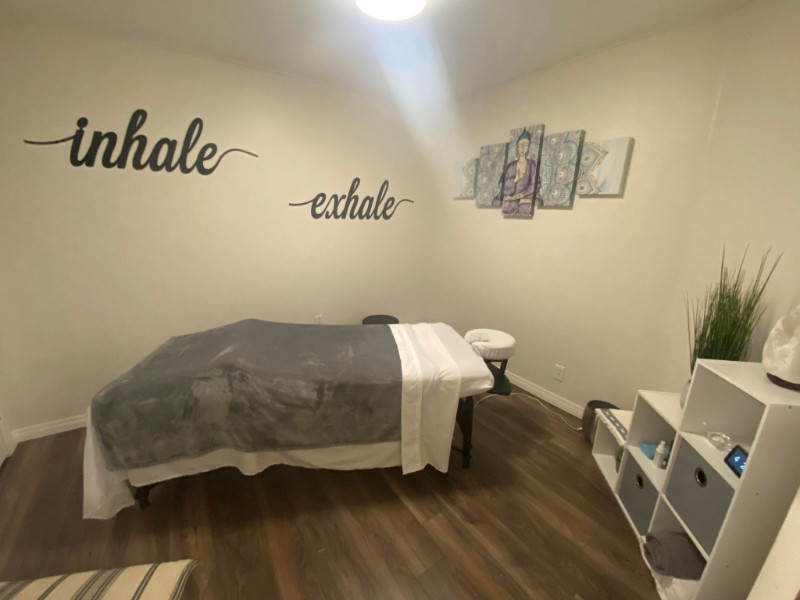 Hello! I'm Jessika, a Registered Massage Therapist, running my own home-based practice out of a beautiful and extremely clean suite. I am located in the Hidden Valley, NW community of Calgary.
I am accepting new PROFESSIONAL clients who are in need of a Therapeutic, Deep Tissue, Relaxation or Sports Massage. I have a background in Nutrition and Fitness, therefore primarily work with sports or injury related patients.
Direct billing is not available at this time, but an emailed receipt will be provided for coverage by most medical insurance providers. Accepting Cash & Visa. Free street parking available!
Current availability: Monday & Tuesday: 11am – 7pm, Wednesday & Friday: 9am – 2pm
Pricing as follows + gst:
60 Minute Massage: $90
90 Minute Massage: $130
Please ONLY TEXT 403 852 8176 to book your appointment as I am most likely with a client when you call!
*Please read and agree to the terms and conditions in photos
**Must be able to walk stairs to get to studio
***All treatments are 100% professional, all inappropriate messages will be ignored and any inappropriate behavior or comments will result in full payment and immediate removal from the premises!
Follow me on IG: @bodytherapybyjess
View original article here Source