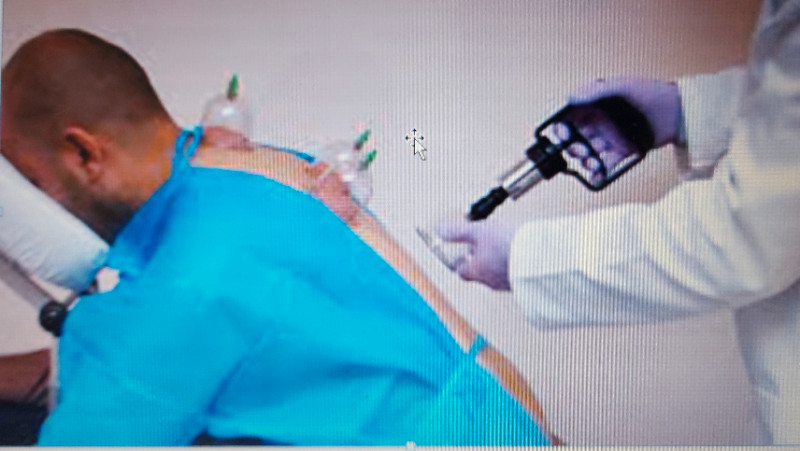 Hello our valuable clients, Be Healthy and Happy!
Trust and Try Our Healthy Treatment !
■ Get Hijama (Wet-Cupping) and Healing Massage in your city in Edmonton.
Hijama on your Head, Hijama on your Neck, Hijama on your Back and Hijama On your Lower back
Hijama on your Legs, Hijama On your Knee and Hijama On your Feet.
• Two Certified Female Hijama Therapist are available ( for Female Clients Only )
( Every Day, including Holidays. )
Welcome in our Registered and Licensed Clinic for
▪︎ Islamic Hijama ( Wet-Cupping ) for Male and Female clients.
▪︎ Specialist Certified Licensed and Registered Health Enhancement Practitioner available for Male and Female Clients.
■ Certified Female Hijama Therapist is available for Female clients only.
■ Direct Billing is available
for Hijama (Wet-Cupping ) + Healing Massage
Text or Call me for Price for 90 min Session for Hijama and Healing massage.
&
Ask for a details information that How "Hijama+ Healing/Remedial Massage" works for your Current and Chronic Symptomatic Pain.
Because,
Our Research Based Treatment for Hijama and Salt-therapy + Healing / Remedial Massage is indicated for
▪︎AMENORHOEA ( Period Stop ) ▪︎ Dysmenorrhea ( Period Pain )
▪︎ Migraine Headache, Tension Headache , Cluster Headache
▪︎ Chronic FIBROMYALGIA PAIN,
• Actually Hijama, Remove your Stagnated Blood and make your body Toxins Free.
It helps to improve your
▪︎ Sciatica Pain ▪︎ Hip Pain
▪︎ Neck, Shoulder, Back or Lower Back Pain.
Hijama and Healing MASSAGE is Good for postnatal Treatment for full body Pain.
▪︎ "Hijama + Remedial Massage "help you to improve your immune System, that can protect you from Pandemic Viral and Bacterial infections.
And
▪︎ Many others symptomatic Body pain.
Text / Call me for details information and appointment for today.
@ 587-974-2470
▪︎ Moha
( MSc, a Registered Health Enhancement Practitioner. )
A Certified Licensed and Registered Health Enhancement Centre in Edmonton.
@ Capilano Office
and
@ South West Clinic.
(Website: Edmontonhijamatherapy.com )
View original article here Source