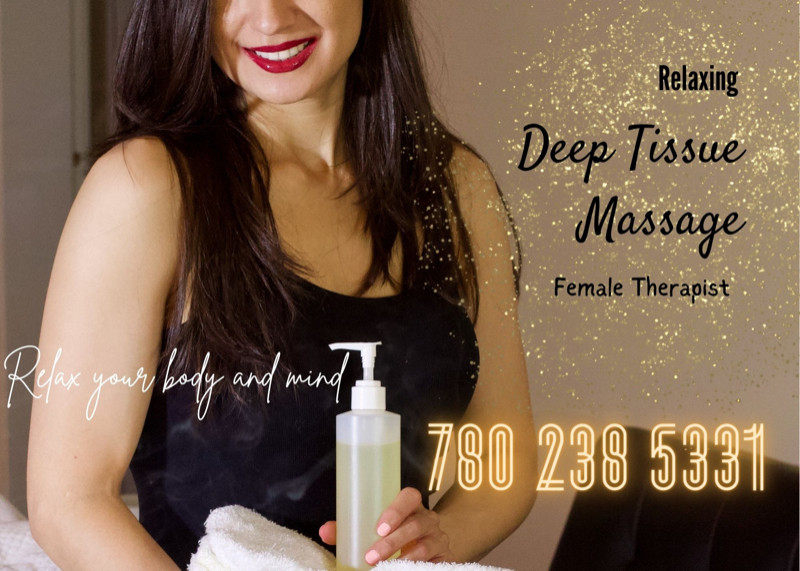 Experience a relaxing deep tissue massage by a female therapist at a home location near Westmount Edmonton.
Draping with a sheet is required at all times. Deep tissue and relaxation massage combined for a therapeutic effect.
Call or text to book an appointment (780) 238-5331.
Available mornings and afternoons.
Cash or e transfer accepted.
Services:
Relaxing deep tissue massage
$75 hour
$110 90 mins
Location:
Home spa central Edmonton
View original article here Source