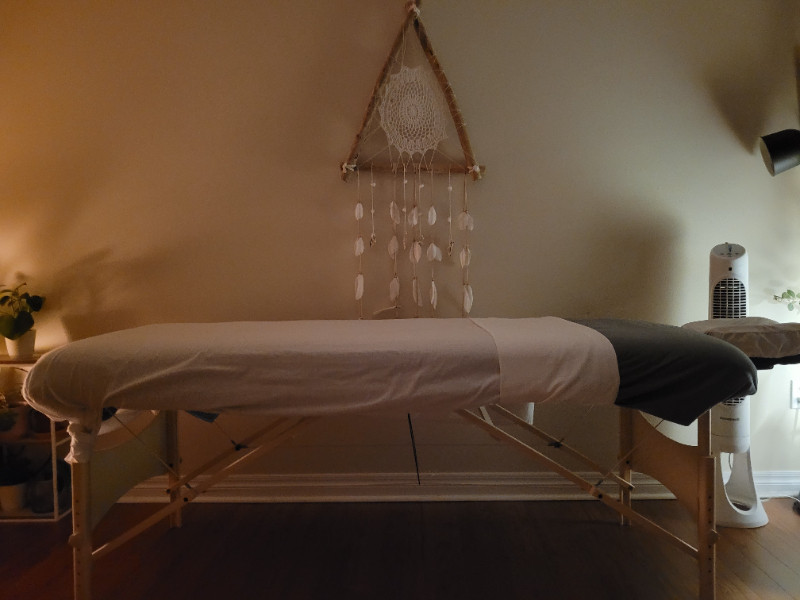 For a limited time only, Healing Orchid Relaxation Massage & Spa is offering 1hour and 1.5hour professional relaxation massage services for the remainder of October!!!
Location: Parkland Drive, Clayton Park, Halifax
PRICING WILL CHANGE AS OF NOVEMBER 1, 2022!!! This is your last chance to book with me at this price (see below)!!!
BOOKING REQUIREMENTS: name (first name is fine), mobile number, and email. If you cannot provide me with this simple information, than I cannot provide you with my services, as I do not welcome people into my home studio who do not identify themselves for safety and security reasons. I use this information to send you an appointment confirmation through my Square booking website, as follows: https://healing-orchid-massage.square.site
All of your information is kept private and confidential.
My booking website has been disabled at the moment so I can manually book clients; please email healingorchidmassage@gmail.com to book an appointment.
Pricing*:
1hour – $70
1.5hour – $95
*No 2h appointments at the moment.
*CASH or E-TRANSFER ONLY.
Healing Orchid Relaxation Massage & Spa services include:
full body massage; head, neck & shoulders; gentle facial massage; trigger point massage; deep tissue massage; gentle assisted stretching; deep compression; aromatherapy; music therapy; oil-free massage; relaxation massage; therapeutic massage; energy healing; short term & long term health goals; rehabilitation; and more.
I can provide a combination of these services during your appointment, depending on your needs – every appointment is different! My name is Anika, and I am a health and wellness professional offering spa services out of my private home studio. I am not an RMT, rather an RMT student and hold a Bachelor of Science in Nutrition from Acadia University; therefore, I cannot provide provide insurance receipts nor are any of my services covered my insurance because I operate a professional spa business. I offer relaxation therapies mainly (as stated above), so please know this going into booking your appointment with me.
Check out our insta: @healingorchidmassage
Questions? healingorchidmassage@gmail.com
Questions must be specific, otherwise I will not reply.
DISCLAIMER: As I am not an RMT, my business has tolerated a lot of harassment in the past. This disclaimer is for my safety. If you think this is funny, and "too serious" then honestly you're probably needing some healing yourself, and I can't offer that to you, no apologies, see ya later, I will not take you as a client. I operate a professional business. I repeat, PROFESSIONAL ONLY! Draping mandatory for YOUR privacy and MY comfortability! Harassment or disrespect of any sort is not tolerated and will result in the immediate termination of the client-professional relationship. If you are rude, demanding, or generally just being weird in my studio during your appointment, like touching me inappropriately when it is absolutely not okay and considered harassment, you will be immediately asked to leave the studio, in addition to you being billed for the service as well as have a police report filed against your name.
I do not reply to messages that only include "hello", "do you offer non-professional services such as a h*ppy ending?", "what is your cell phone number and what is your exact address and apartment number", and if you honestly make it difficult for me to book you, as booking a massage is a fairly straight forward process, I will not reply to you and I will ignore you or block you as needed. Thank you for reading and understanding.
View original article here Source