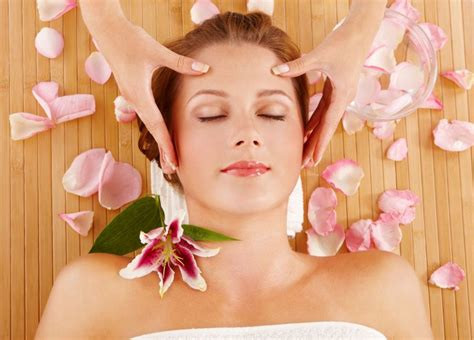 * Relax Your Body, Calm Your Mind, & Soothe Your Soul
* AROMATHERAPY RELAXATION MASSAGE and/or FEET REFLEXOLOGY
* 1 hr, 1 1/2 hr, or 2 hr appointments available.
* Treatments in Himalayan Salt Room.
* Other "PROFESSIONAL" Natural Health Services are also available.
* CALL ERIKA to Book your appointment
* Certified Reflexologist, Certified Aromatherapist
* Professionally Trained & 25+ yrs Experience
* (519) 886-4045 (Landline – Do not text)
* Mon. – Sat. 10 – 6:00 pm
* International Healing Arts Center
* Waterloo, ON
MORE INFO ON AROMATHERAPY:
AROMATHERAPY dates back to the Egyptians, and is a combination of SWEDISH RELAXATION MASSAGE + AROMATIC OIL BLENDS. Therapeutic Grade (top quality) Essential Oils made from concentrated plant extracts (wood, roots, herbs, flowers, stems, leaves) are blended with a variety of Carrier Oils (base oils for your skin type – dry, oily, normal, aging). Massage blends are used for improving lymphatic, circulatory, immune, respiratory, digestive, muscular, and nervous systems of the body, and are beneficial for calming the emotions, and enhancing your spiritual journey.
View original article here Source