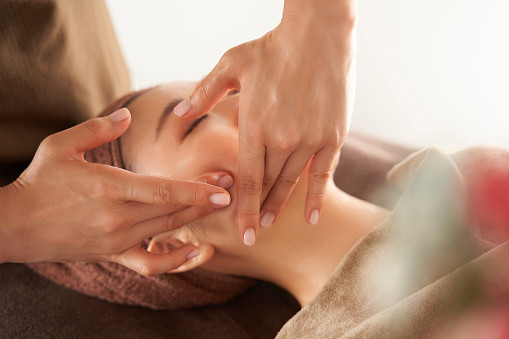 Looking for face models who would like to receive a luxury face massage that will re-sculpt and define the muscles in your face.
Why Sculpt Lifting Massage? :
Facial muscles relax and muscle tone improves
Enables metabolism and tissue nourishment, which improves skin texture and prevention of wrinkles
Appearance and elasticity of the skin will improve via stimulation of the skin cell regeneration
Facial fitness will acquire the correct muscle tone and resist gravitational effects
Releases tension associated with TMJ Syndrome
Eliminates muscle spasms and helps release psycho-emotional blockages often associated with everyday stress
Why Buccal Massage?
we work intensively with the muscles (buccal) to release tension, increase blood flow, stimulate collagen and engage the lymphatic system. Your face is left feeling lifted and naturally rejuvenated.
This two-part treatment will include skillful facial manipulation, muscle kneading the whole face, neck, down to décolletage in conjunction with the intra-oral (Buccal) technique
Treatment session : 70 Minutes
Regular Rate fee: $235
Face Model rate :
$30 for 70 min
6 sessions $125
View original article here Source