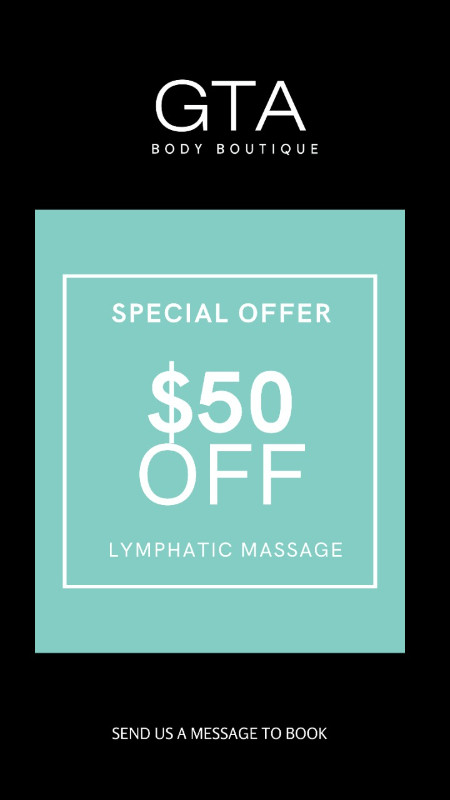 Hello All,
Welcome the GTA Body Boutique where we offer a wide range of Professional Body Therapies and Treatments.
We offer the following.
– BRIZIALLIAN LYMPHATIC MASSAGE
– RELAXATION MASSAGE
– DEEP TISSUE
– PRE and POST OP CARE
-FASICAL STRETCH
– FIBROSIS CORRECTION
– MEDICAL GRADE LASER FAT REDUCTION
– MEDICAL GRADE LASER SKIN TIGHTENING
– WOOD THERAPY
– CHINESE CUPPING
– SAUNA BLANKET WITH DETOX WRAP
I AM CERTIFIED AND INSURED TO PERFORM ALL THE FOLLOWING TREATMENTS.
PLEASE VISIT MY INSTAGRAM @GTA.BODYBOUTIQUE
TO BOOK AN APPOINTMENT OR ASK ANY QUESTIONS PLEASE FEEL FREE TO CALL OR TEXT 416 414 5945. I LOOK FORWARD TO SPEAKING WITH YOU