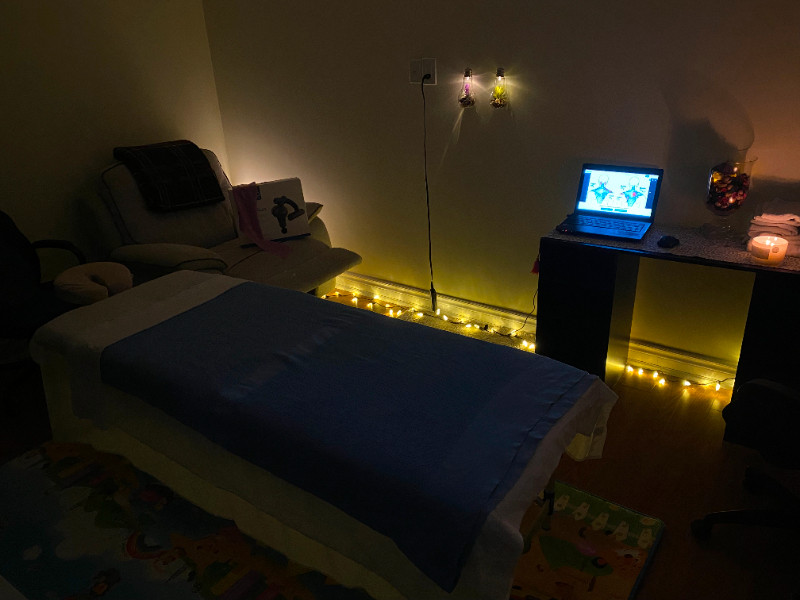 In home clinic for professional massage therapy services,
Swedish massage
Cupping massage
Fascia release techniques
Therapeutic massage
Head massage
Insurance receipts provided when needed.
Prices: (all tax included)
60 min = 90cad
90 min = 125 cad
120min = 160 cad
Availability:
Saturday 4pm to 9pm
Sunday 5pm to 9pm
Monday 9am to 3pm
Wednesday 5pm to 9pm
Location;
7min away from Churchill Meadows Community Centre and 5 min from Meadowvale Town Centre
Serious Inquires only please. I will get back to you as soon as I am available.
This year is almost done, use your benefits before you lose them.
Note, there are cats in the house.