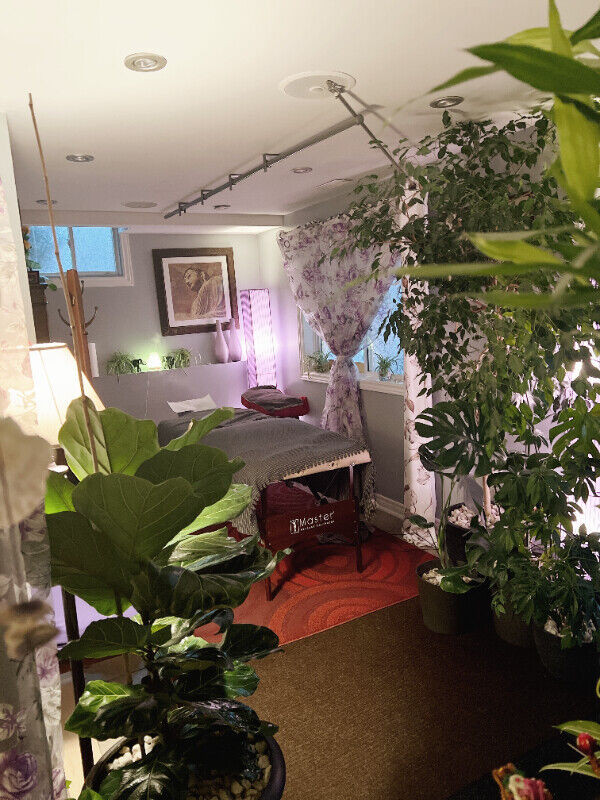 PROFESSIONAL ONLY – Remember to TEXT us at 519-996-4592 to book an appointment
Benz Thai Massage Therapy
We provide the best traditional Thai Massage (Deep Tissue) Therapy and Stretching experience, for overall health wellness, from our home-based massage studio/oasis in Brampton Ontario. We studied and practiced this traditional Thai therapeutic deep tissue massage for a number of years in our birthplace (Thailand), before bringing this experience to you here in Canada. If you have tired, sore aching muscles and are looking for improved overall health wellness our Thai Massage Therapy and Stretching will definitely help you. If you are looking for the very best overall traditional Thai Deep Tissue Massage and Stretching try us. Our clients are so impressed with our massage and stretching experience that they tell their husbands, wives, friends, etc., that you must try Benz Thai Massage Therapy.
—–PROFESSIONAL ONLY——
OUR THAI MASSAGE RATES:
$50 for 30 minutes
$90 for 60 minutes
$130 for 90 minutes
Ask us about Microneedle Facial Treatments if interested
OUR MICRONEEDLING RATES:
Current Microneedling Promo $165/session or $450 for 3 sessions
Normal Rates are $200/session or $550 for 3 sessions
To book an appointment please text us at 519-996-4592 (note we are located in Brampton).
We offer ' Gift Certificates' for those who want to gift a massage therapy session to a friend, family, or loved one.
For relief of sore, aching, tired muscles try Benz Thai Massage Therapy and Stretching for your overall wellness and health.