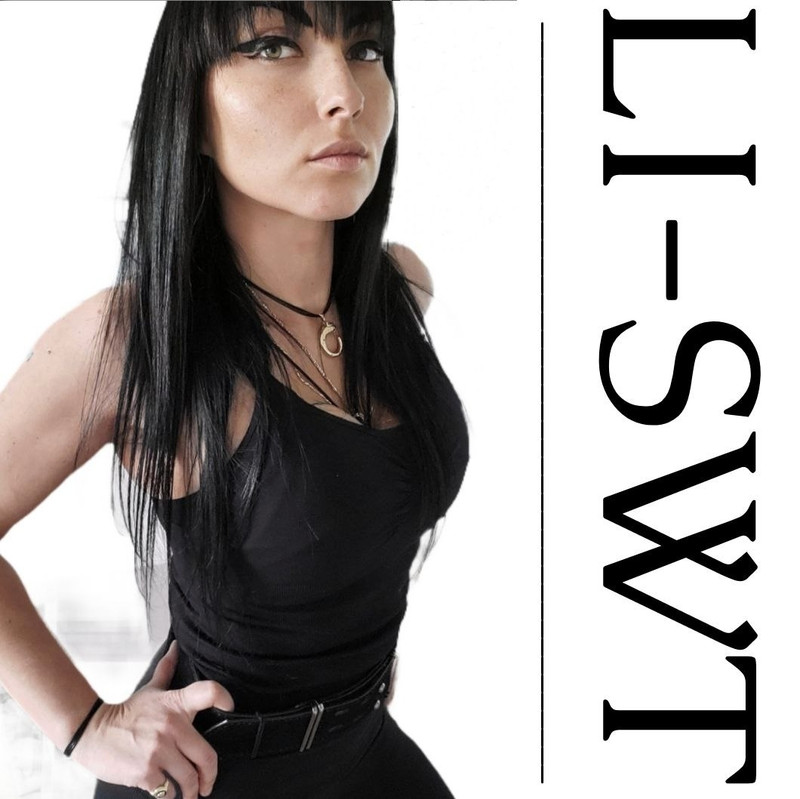 25% de rabais pour hommes 65ans et plus et camionneurs de tout âge
JE RÉPONDS AUX MESSAGES TEXTES SEULEMENT.
LI-SWT PP THÉRAPIE
•Non douloureux et sans effets secondaires
•Résultats aussi tôt qu'en 24h
Thérapie faite par des appareils européens qui sont le plus récent et le plus efficaces, non douloureux et ne causant aucun effet secondaire. Stimule plus précisément la glande pro statique ainsi que les nerfs, artères et veines dans toute la zone du périnée. Permet, en premier lieu, de décalcifier les artères (les plaques qui sont composés de dépôts de calcium, cholestérol et etc). La décalcification rends les artères plus flexibles, augmente le flux artériel , améliore la circulation sanguine et favorise l'oxygénation de la verge.
Stimule la production propre de la dihydrotestostérone (DHI) et testostérone qui est un hormone essentiel, non seulement pour les bienfaits sur la libi do mais aussi pour la santé générale (os, masse musculaire, fonctions cognitives, humeur, énergie, santé cardiaque et bien plus). Traite l'andropose et DALA.
Permet de corriger les maladies associés à la pro state tel que le HBP – pro state enlargie (hyperplasie bénigne de la pro state, hyperplasie adénomyomateuse de la pro state, adénome pro statique et la pro statite). Réduit l'inflammation, pression au bas du ventre et les douleurs associées dans la zone du périnée.
Efficace pour traiter les problèmes éj culation (l'éj culation retardée, priapisme, absence de l'éj culation ou éj culation retrograde). Et aussi les troubles de l'or gas me tel que l'anor gasmie, or gas me retardée, or gas me diminué.
Recommandé pour thérapie post-opératoire. Soulage les douleurs après vasectomie (douleurs aux test icules) ou douleurs à la vessie ou douleurs à la pro state. Accélére la régénération des tissus (guérison).
​Élimine les risques de cancer de la pro state. Diminue ou normalise le taux du PSA.
​Règle le problème des troubles urinaires ou incontinence. Réduit les hémorroïdes. Renforce le plancher pelvien.
Le taux de succès est de 96% en général
99% de succès pour ceux qui ont juste un problème de vascularisation périnéale ou occlusion dû à la calcification des artères pudendaux. Souvent 1 seule séance suffit dépendamment de l'âge et du niveau de la gravité.
*Les personnes diabétiques, qui prennent la médication pour le cholestérol ou pour la haute pression artérielle ou des antidépresseurs, traumatisme à la colonne vertébrale (moelle épinière) ou discopathie, problème de reins, ablation (absence) de la pro state ou traitement antérieur du cancer de la pro state, troubles psychologiques, AVC antérieur, problèmes cardiaques ou d'autres problèmes de la santé ou prise d'autres médicaments qui ne sont pas mentionnés ici ont besoin d'un traitement plus long, type de thérapie additionnelles ou de plusieurs séances.
CONTACT (par message texte svp)
​LI 873 888 8088
HEURES D'AFFAIRE
8am à 8pm
LOCALISATION
Laval Qc | Coin Boul St-Martin O et Boul Laval
Service professionnel. Reçois à mon domicile privé. Stationnement visiteur, ascenseur, douche disponible.
​FRAIS pour THÉRAPIE LI-SWT PP
195$ : cas simples (DE) ou si vous prenez déjà le médicament pour la HBP ou de la testostérone | équivalent à 3 sessions thérapeutiques
295$ : cas complexes (HBP, EP, ER, AJ) ou personnes* qui ont d'autres diagnostics en plus | équivalent à 6 sessions thérapeutiques
105$ : maintien de performance et prévention de chute | équivalent à 1 session thérapeutique (au besoin seulement)
HOMMES 65ANS ET PLUS ONT 25% DE RABAIS et LES CHAUFFEURS DE CAMIONS
SERVICES ADDITIONNELS À LA THÉRAPIE LI-SWT PP
Paiement par carte de crédit ou comptant. Pas de taxes.
Me contacter SVP par MESSAGE TEXTE en donnant votre raison de consultation (DESCRIPTION détaillé de votre problème), votre ÂGE, votre NOM, si vous avez des DIAGNOSTICS et quel type de MÉDICAMENTS vous prenez, votre emploi et depuis combien de temps, JOUR/ HEURE de préférence pour votre rendez-vous. Merci.
*******
25% discount for men over 65y.o and truck drivers of all age.
I ANSWER TO TEXT MESSAGE ONLY.
LI-SWT PP THERAPY
•Painless and without side effects
•Visible results as soon as 24 hours
Made by European updates devices and which are the most effective, painless and causing no side effects. Specifically stimulates the pro state gland as well as the nerves, arteries and veins throughout the perineal area. Allows, first of all, to decalcify the arteries (the plaques which are composed of deposits of calcium, cholesterol and etc.). Decalcification makes the arteries more flexible, increases arterial flow, improves blood circulation and promotes oxygenation of the p nis.
Stimulates the proper production of dihydrotestosterone (DHI) and testosterone which is an essential hormone, not only for the benefits on the libido but also for general health (bones, muscle mass, cognitive functions, mood, energy, heart health and well more). Treats andropose and DALA.
Allows to correct diseases associated with the pro state such as BPH – enlarged pro state (benign pro static hyperplasia, adenomyomatous hyperplasia of the pro state, pro static adenoma and pro statitis). Reduces inflammation, lower abdominal pressure and associated pain in the perineum area.
Effective in treating ej. problems (delayed ej, priapism, absence of ej or retrograde ej). And also or g sm disorders such as anorgas mia, gasmer delayed, org sm diminished.
Recommended for post-operative therapy. Relieves post vasectomy pain (testi cular pain) or bladder pain or pro state pain. Accelerates tissue regeneration (healing).
Eliminates the risk of pro state cancer. Decreases or normalizes PSA levels.
Solves the problem of urinary disorders or incontinence. Reduces hemorrhoids. Strengthens the pelvic floor.
The success rate is 96% in general
99% success for those who just have a problem of perineal vascularization or occlusion due to calcification of the pudendal arteries. Often 1 single session is sufficient depending on age and level of severity.
*People with diabetes, taking medication for cholesterol or for high blood pressure or antidepressants, trauma to the spine (spinal cord) or disc disease, kidney problem, removal (absence) of the pro state or previous cancer treatment pro state cancer, psychological disorders, previous stroke, heart problems or other health problems or taking other medications not mentioned here require longer treatment, additional type of treatment or more sessions.
CONTACT (by text message please)
​LI 873 888 8088
BUSINESS HOURS
8am to 8pm
LOCATION
Laval Qc | Corner of Boul St-Martin O and Boul Laval
Professional service. Receive at my private home. Visitor parking, elevator, shower available.
FEES for LI-SWT PP THERAPY
$195: simple cases (DE) or if you are already taking BPH medication or testosterone | equivalent to 3 therapeutic sessions
$295: complex cases (BPH, PE, ER, AJ) or people* who have other diagnoses in addition | equivalent to 6 therapeutic sessions
$105: performance maintenance and fall prevention | equivalent to 1 therapeutic session (as needed only)
MEN OVER 65 Y.O. HAVE 25% DISCOUNT and also TRUCK DRIVERS
Payment by credit card or cash. No taxes.
Confidential and private service.
PLEASE contact me by TEXT MESSAGE giving your reason for consultation (detailed DESCRIPTION of your problem), your AGE, your NAME, if you have DIAGNOSTICS and what type of MEDICATIONS, DAY / TIME of your appointment. THANKS.
View original article here Source