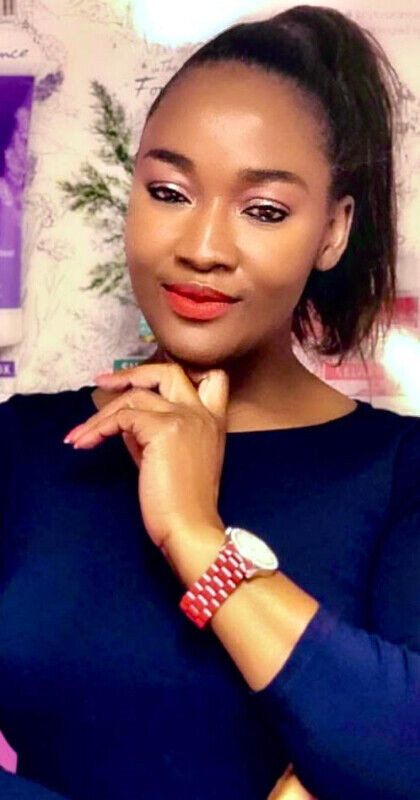 I am a Licensed Massage Therapist with 7 years of experience in massage therapy/bodywork and here to give you a top-notch treatment. I am a Head, Neck, Shoulder, Back Sciatica Specialist
Receipts for insurance available if you have massage therapy coverage.
60 min/$75
75 min/$85
90 min/$100
2 hours/150
Specializing in:
Relaxation Massage:
•decreases the effects of stress on your
mind and body.
Myotherapy:
involves the assessment and treatment of soft tissue pain, injury and dysfunction affecting movement and mobility. Myotherapy is applied to restore and maintain the health and function of the soft tissue structure (muscles, tendons, ligaments and fascia) of the human body
Deep Tissue Massage:
•Releases muscle tension
•Provides deep pain relief
•Loosens scar tissue and lengthens
muscles
•Good for chronic and overuse injuries
Sports Massage:
This specialized service is perfect for anyone seeking to recover from physical exertion or injury, or if you're just looking for a good tune-up. Our Sports Massage will help to enhance performance and recover from injuries.
Therapeutic Massage (Moderate Pressure):
A therapeutic massage is meant to release muscular tension and improve blood circulation. If you work at a desk every day or partake in strenuous activities, this massage can bring you some tension relief. It isn't too deep, but just right to have you
Integrative Bodywork Massage (Moderate to Deep Pressure):
The integrative bodywork massage combines several healing modalities. We address pain and dysfunction to restore body movement and improve balance. This style is usually for severe discomfort. If it's a chronic issue ( lasting more than three months), at least one Deep Tissue Massage session may be helpful.
Aromatherapy massage:
Is used for a variety of different reasons, including relaxation, pain management, and improved mood. These are also some of the basic benefits of massage therapy. Adding essential oils is thought to enhance such benefits.
Cupping Massage;
Is used to soften tight muscles and tone attachments, loosen adhesion's and lift connective tissue, bring hydration and blood flow to body tissues, move deep inflammation to the skin surface for release, and drain excess fluids and toxins by opening lymphatic pathways.
Manual Lymphatic Drainage:
Manual Lymphatic Drainage (MLD) uses light, gentle pressure to stimulate the lymphatic system, reduce inflammation, and detox your system.
What is the lymphatic system? This is your body's waste management system; it clears away bacteria, cell debris, excess water, proteins, and wastes from the connective tissue and returns it to the bloodstream for ultimate removal by the kidneys.
Reflexology:
Light to medium pressure
•Decreases stress and anxiety
•Relieves toe and ankle pain, arch pain,
plantar fasciitis and common forms of
arthritis
Hours: Monday – Friday: 5:00 pm – 7:00 pm
Saturday (by arrangement)
*Ample parking on site
For Online Booking, visit: https://dermaesthetiquemassotherapie.com
Instagram: dermaesthetiquemassotherapie
For Text Messages: (438) 825-1973
No same day appointments are available . Book a day or two (2) in advance, preferably through the website
View original article here Source