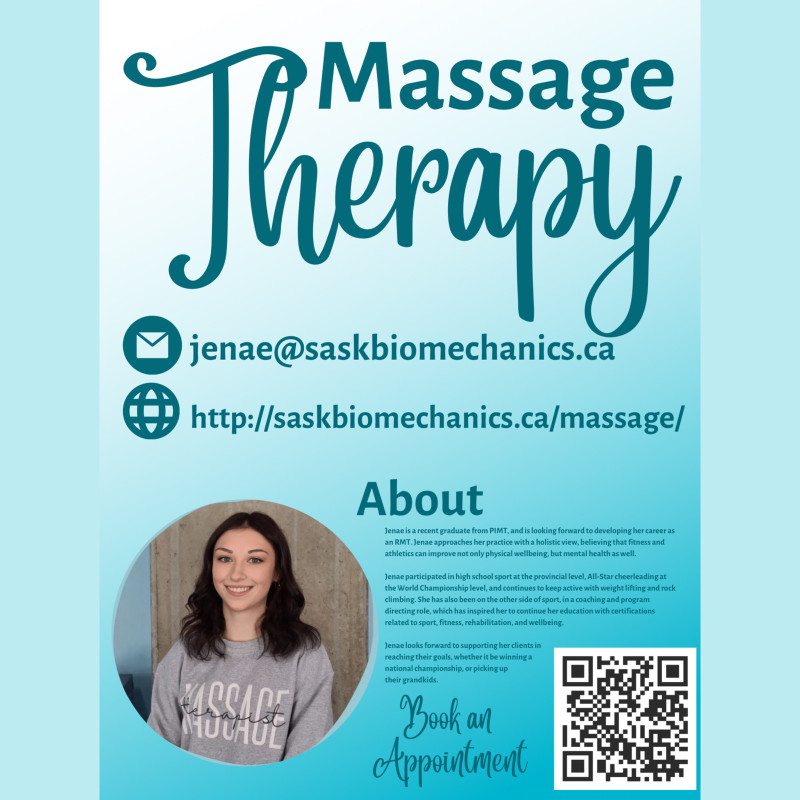 Medical, health based massage therapy! Book an appointment today with Jenae!
Jenae is a recent graduate from PIMT, and is looking forward to developing her career as an RMT. Jenae approaches her practice with a holistic view, believing that fitness and athletics can improve not only physical wellbeing, but mental health as well.
Jenae participated in high school sport at the provincial level, All-Star cheerleading at the World Championship level, and continues to keep active with weight lifting and rock climbing. She has also been on the other side of sport, in a coaching and program directing role, which has inspired her to continue her education with certifications related to sport, fitness, rehabilitation, and wellbeing.
Jenae looks forward to supporting her clients in reaching their goals, whether it be winning a national championship, or picking up their grandkids.
View original article here Source