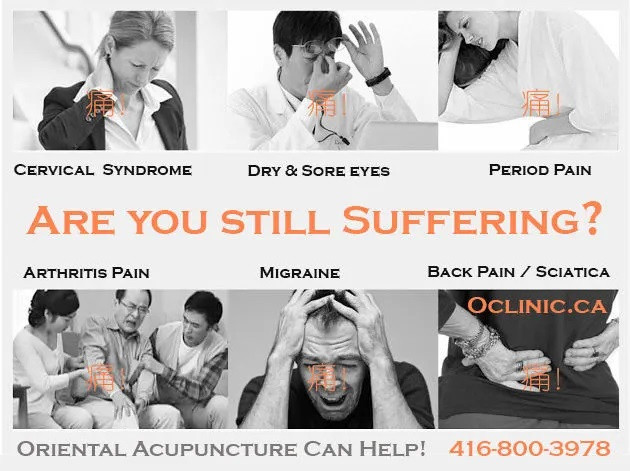 Healing from the root, beyond treating symptoms…So you can experience better health and well-being. Oriental Ensure Acupuncture & Massage Clinic has been serving the community for more than 10 years. Our mission is to provide the public with affordable, high quality naturopathic treatment and to promote an alternative, holistic, and complementary healing approach. Acupuncture, acupressure, cupping massage or Tuina, reflexology, Traditional Chinese Medicine and Homeopathic Medicine are our primary form of treatment for various sub-health conditions. RESTORE,REVITALIZE and REBALANCE!
3 locations : Scarborough, Markham and Mississauge
Book online at Oclinic.ca or call us to set up your first appointment.
View original article here Source