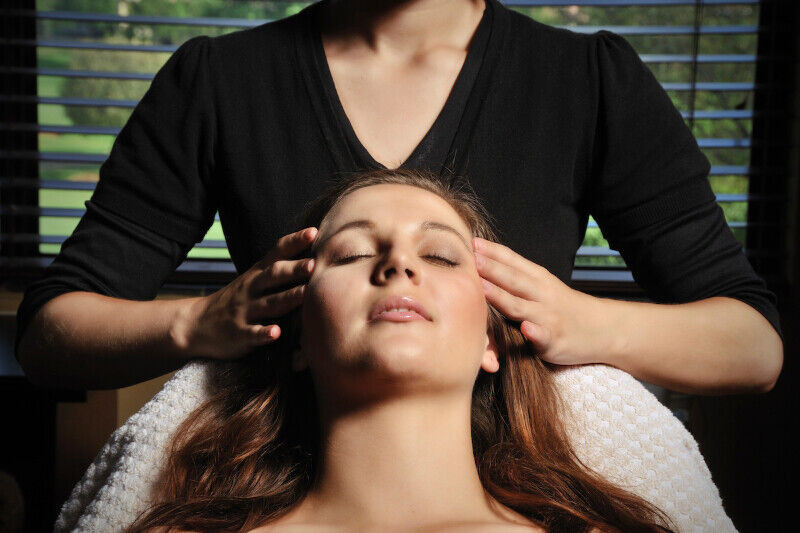 Home Indian Head Massage RMT, PSW and Reflexologist
30 Minutes = $75 +HST ( Transportation Costs may apply )
Join our Head reflexology club and get pampered indoors all months of the year.
Normal cost for Head reflexology is $90 + HST per hour and it is covered by major Insurance Companies like Green Shield and Sun Life. We do not do direct billing but provide you with a receipt for your Insurance claims.
We provide on-site services for companies and home parties which follow Covid Protocols. Reflexology is a good way to relax and is low risk for Covid infection compared to massage because of the physical distance. There has not been any Covid infection through the feet because it is a respiratory illness therefore reflexology is safe and non-intrusive for your events and parties with masks and physical distancing. We use K95 masks and disinfect thoroughly. We recommend reflexology for relaxation during the pandemic .
We also offer RLD ( Reflexology Lymph Drainage )
Please email us with your full name, address and an email. We may be busy and this is the best way to book . Our network of Indian Head Massage Practitioners are fully trained in the World Renowned method of Narenda Mehta and Ayurvedic oils . They are also trained fully in the over 2000 year old tradition of Buddhist Head Massage from India. We also provide treatments that are both for the head and the feet which take a longer time.
Services by Reflexologists, PSW and RMT are available . This is only by appointment with full COVID 19 Contact Tracing protocols and only by advance booking. We have physical distancing protocols . Stay safe. Shop Local
Please Note : Our therapists are skilled healthcare practitioners with years of experience professionally and we do not tolerate any Anti-Indian , Anti-Buddhist or Racist / Sexist or Exploitation of our staff and all treatments are paid prior to staff going to your home. Our staff will stop the treatment immediately if they are experiencing any Xenophobic or any form of abuse and you will be charged in full for the treatment. We do not book without full name, address and information and a medical form consent form prior to treatment. We also require proof of vaccination certificates with QR Code and full masking . We have a non-refundable booking fee .
View original article here Source