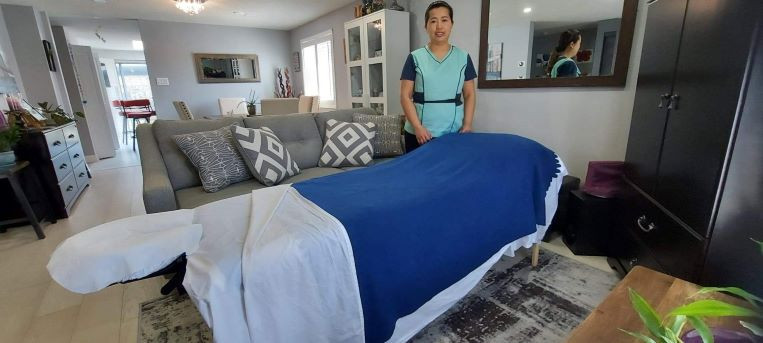 Get a mobile massage from a registered massage therapist at the comfort of your home.
Book your Therapeutic Massage
for Relaxing and Relieving muscle tensions
Relieve muscle soreness / Loosen up tight muscle / Improve Circulation/ Promote Relaxation
Natural Effective Relief for:
Lower back pain
Sprain-Strain
Pulled Muscles
leg cramps
Neck-shoulder stiffness
Headaches/Stress/Anxiety
Swedish Massage / Deep Tissue Massage / Pregnancy Massage / Sports Massage
Hot Stone Massage Therapy
Reflexology
Cupping Therapy
Medical Acupuncture
Receive RMT receipt
Accepts Insurance Direct Billing.
Accepts appointment on same day with at least 5 hours noticed,
subject to booking availability.
Subject to booking avaialability
Call or Text: 647-780-1663
Current Service Area – Greater Toronto Area
Monday-Tuesday-Wednesday-Sunday
Service Time: 8:00AM – 9:00PM – subject to booking availability
Evening appointment can be flexible
visit: www.maelenamobilermt.ca
View original article here Source